Luna iOS 7/8/9 Theme
2015.06.23 | Yuki Rea
This is Luna for iOS, Luna was designed to take the iOS 7 style and make it look like something that anyone would be proud to show off. The subtle gradients and carefully chosen color scheme give each icon a unified design that dramatically improves the look and feel of iOS 7-9, no more radically inconsistent looking icons that causes the chaotic look of stock iOS 7-9. Luna currently has over 120 popular applications themed and that number will continue to grow as long as there is people to request more applications!

For use with Winterboard + Iconomatic or Anemone (legacy mode) on all iPhones and iPods runnning iOS 7 through 9.
Current Version = v1.5
This theme is no longer for sale on the Cydia store via Macciti and will not recieve updates. If you would like to optain a copy of this theme please contact me directly until I implement another distribution method. Please note that with newer versions of iOS you may have to swap a few file names/directries of icons and bundles around to maintain compatibility.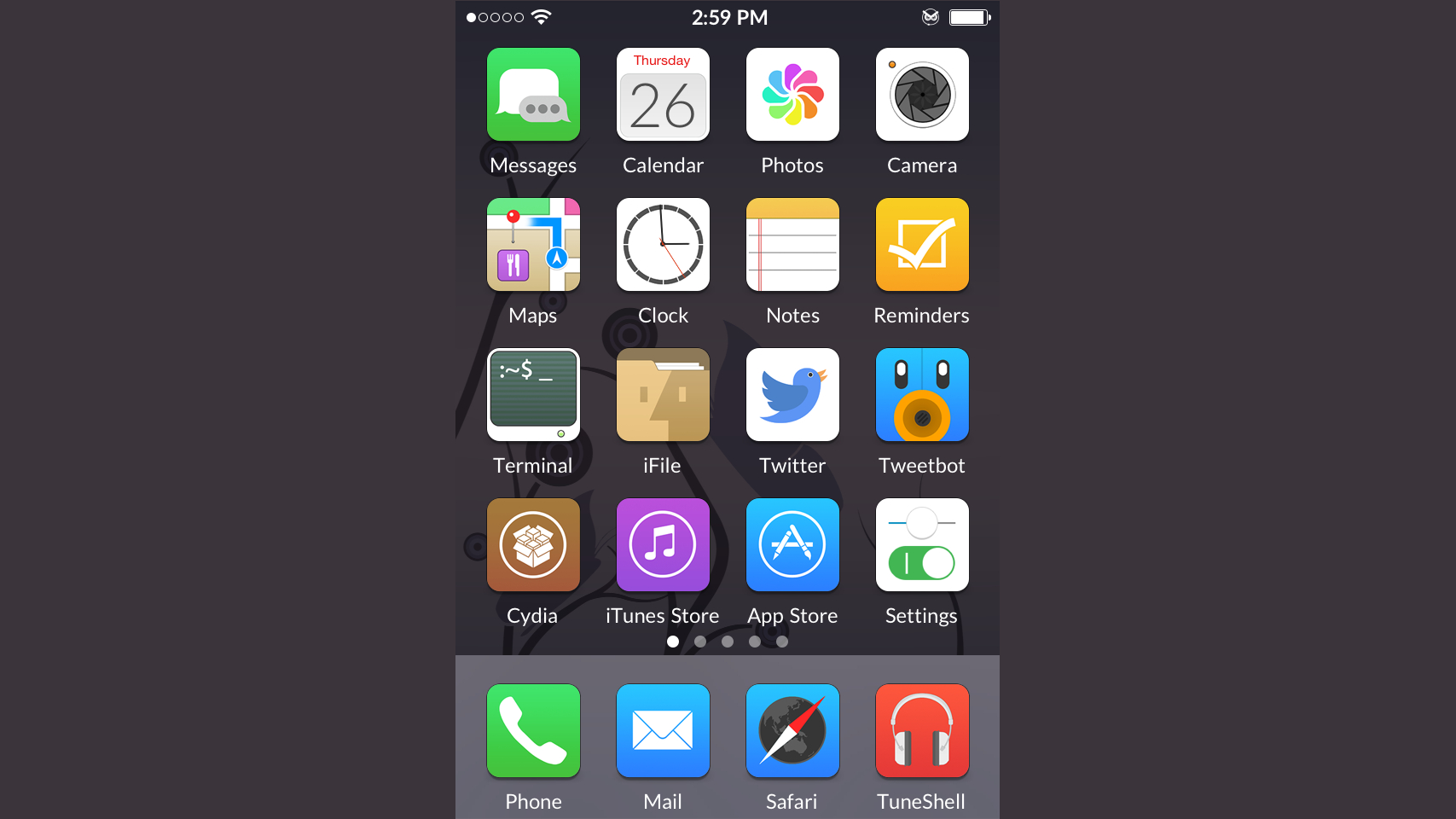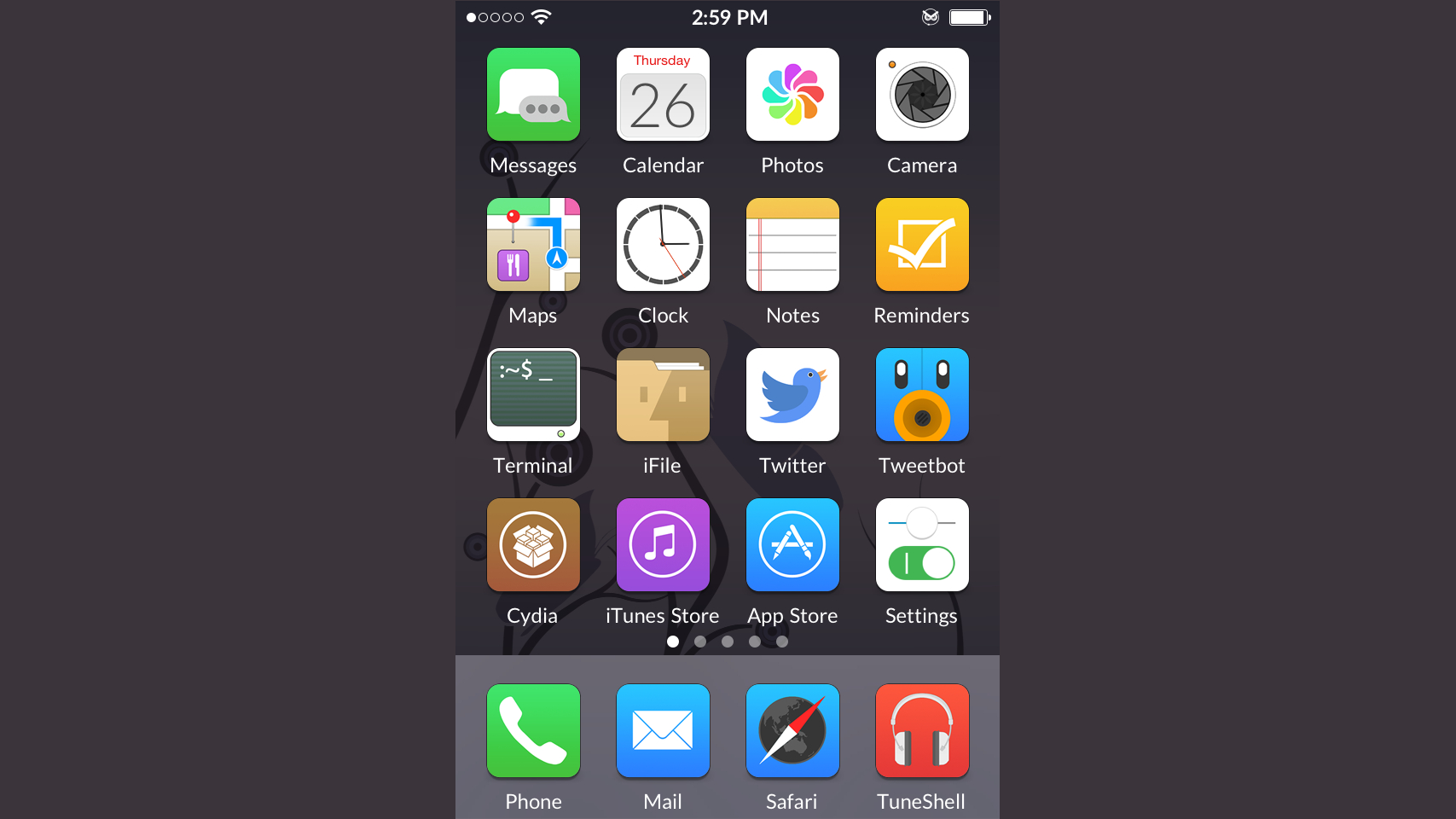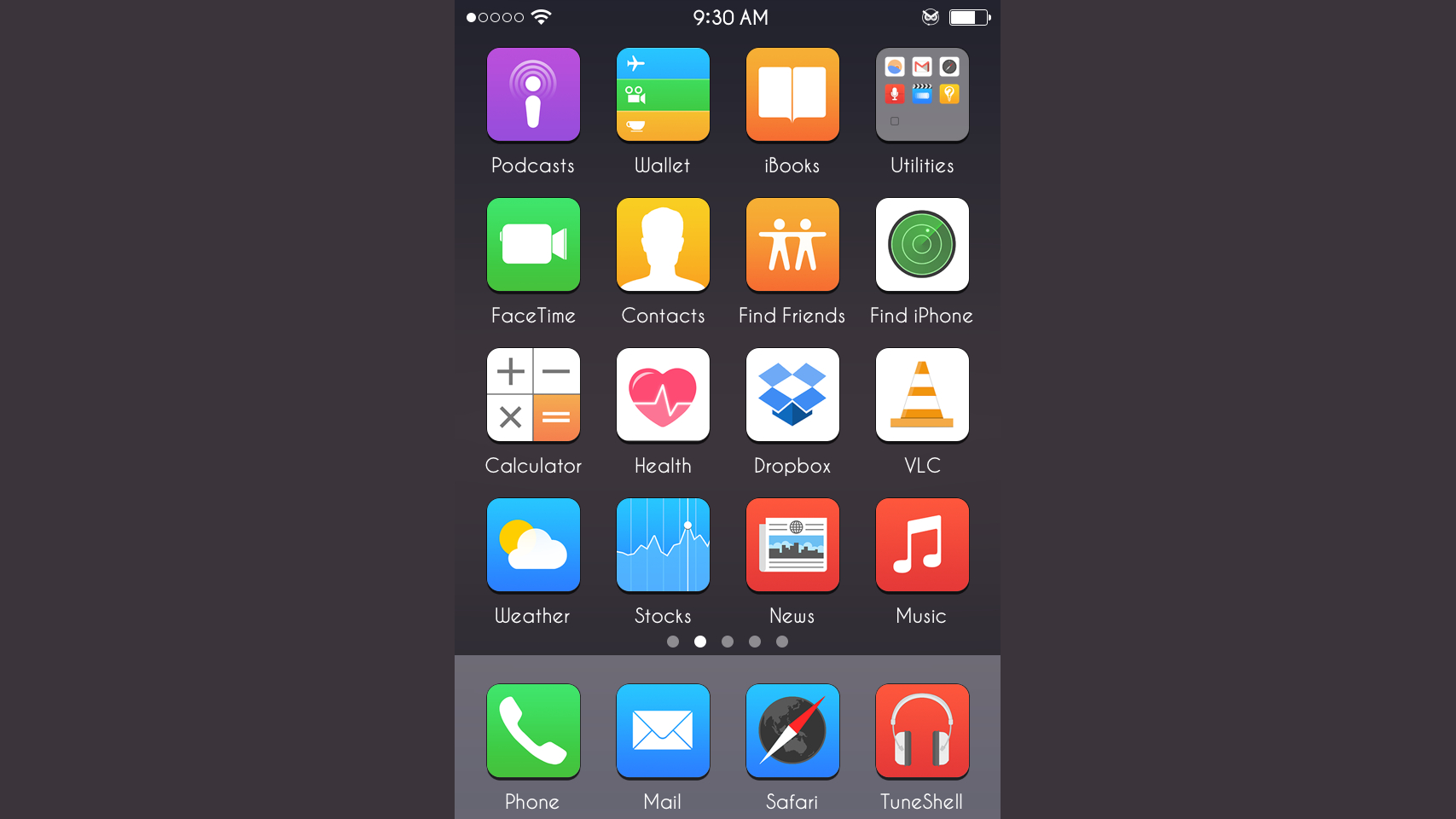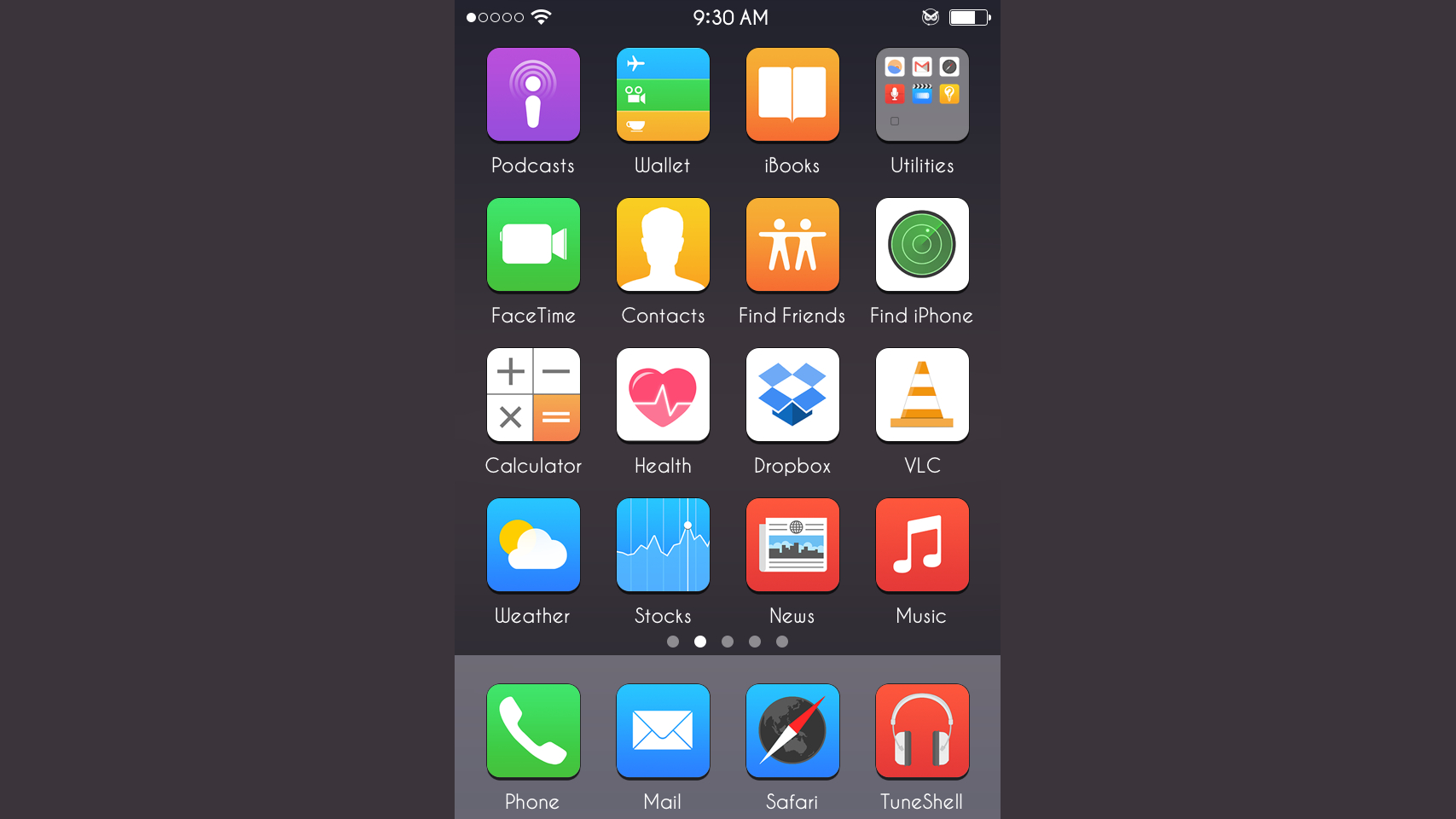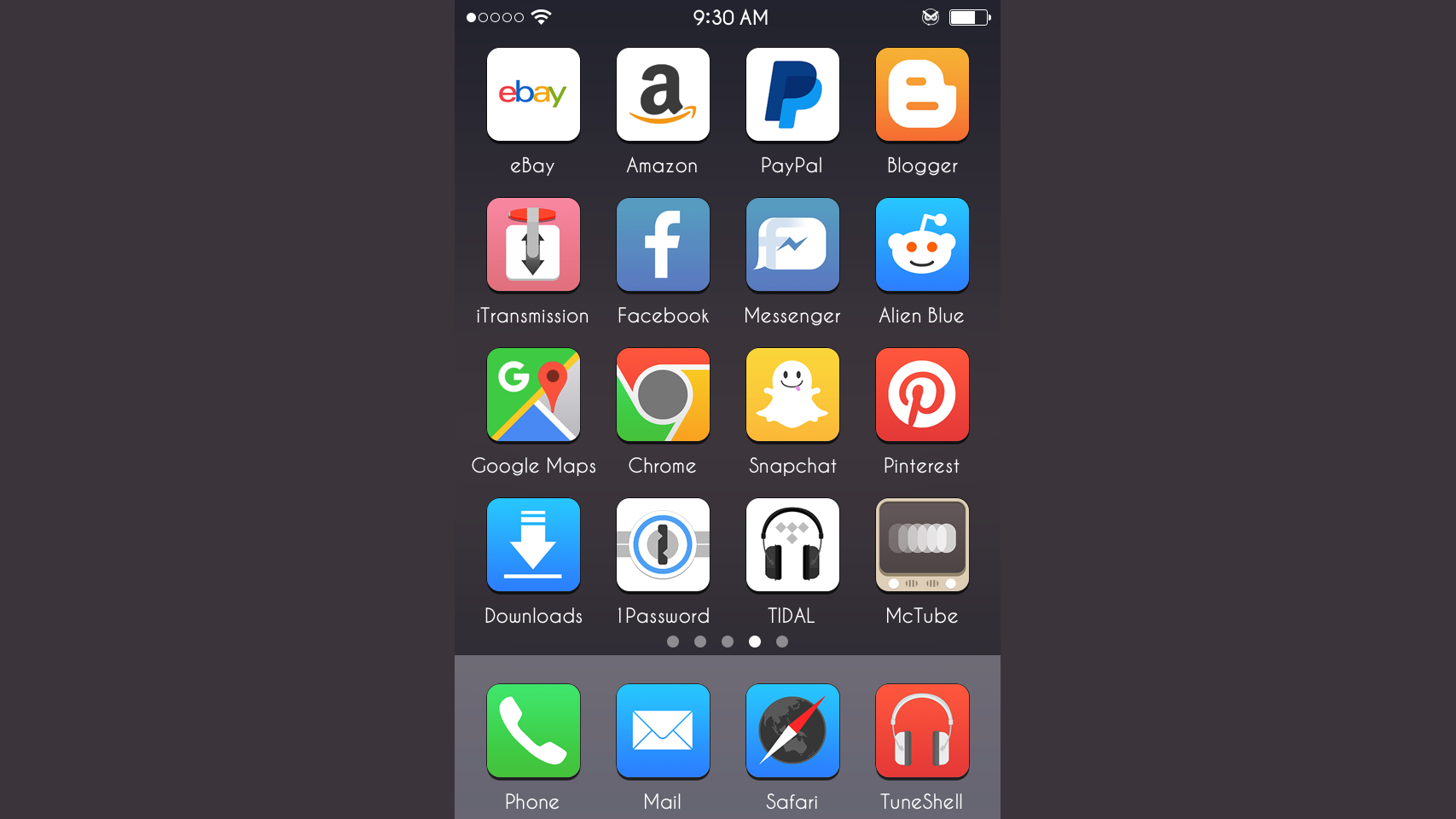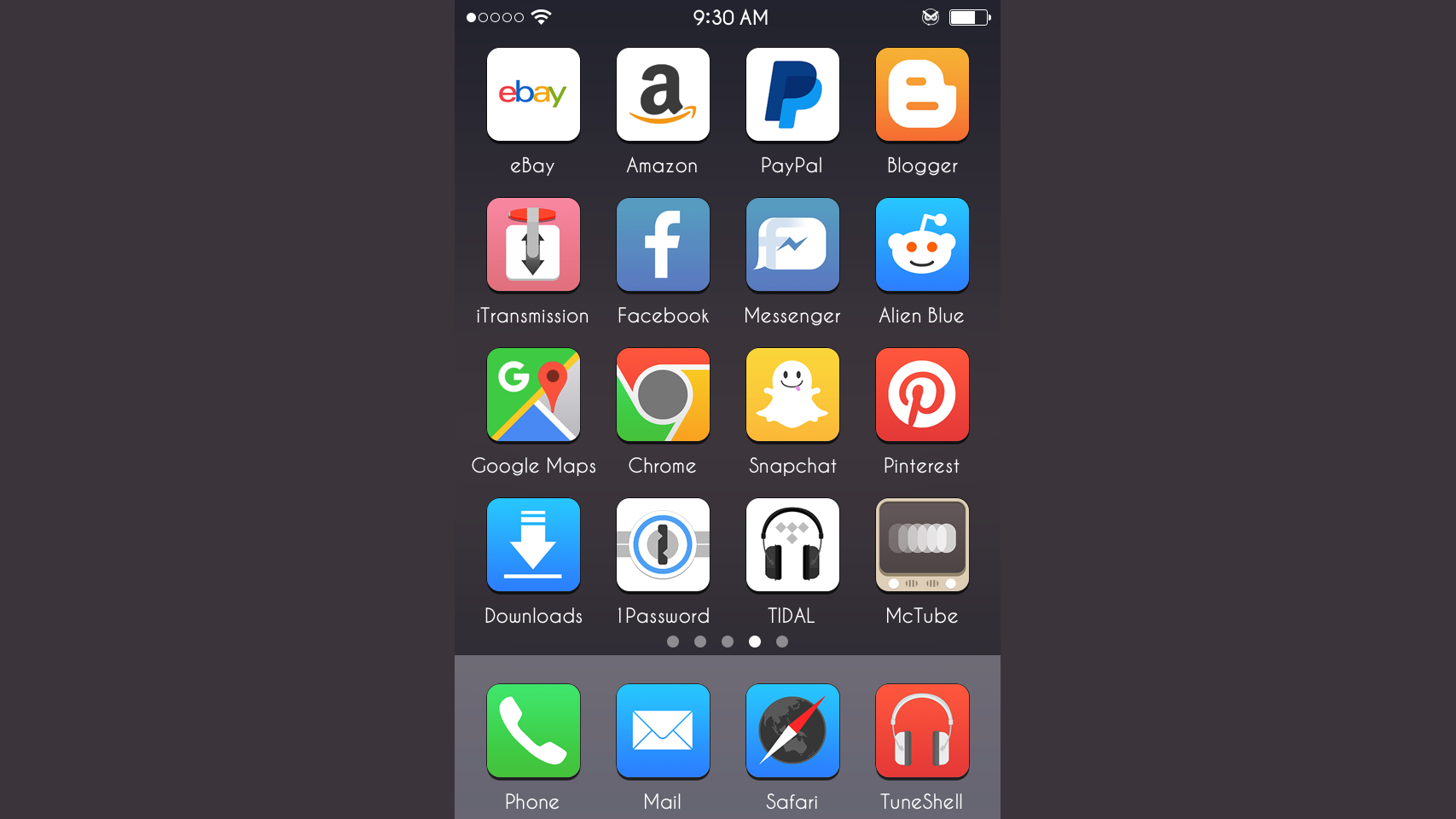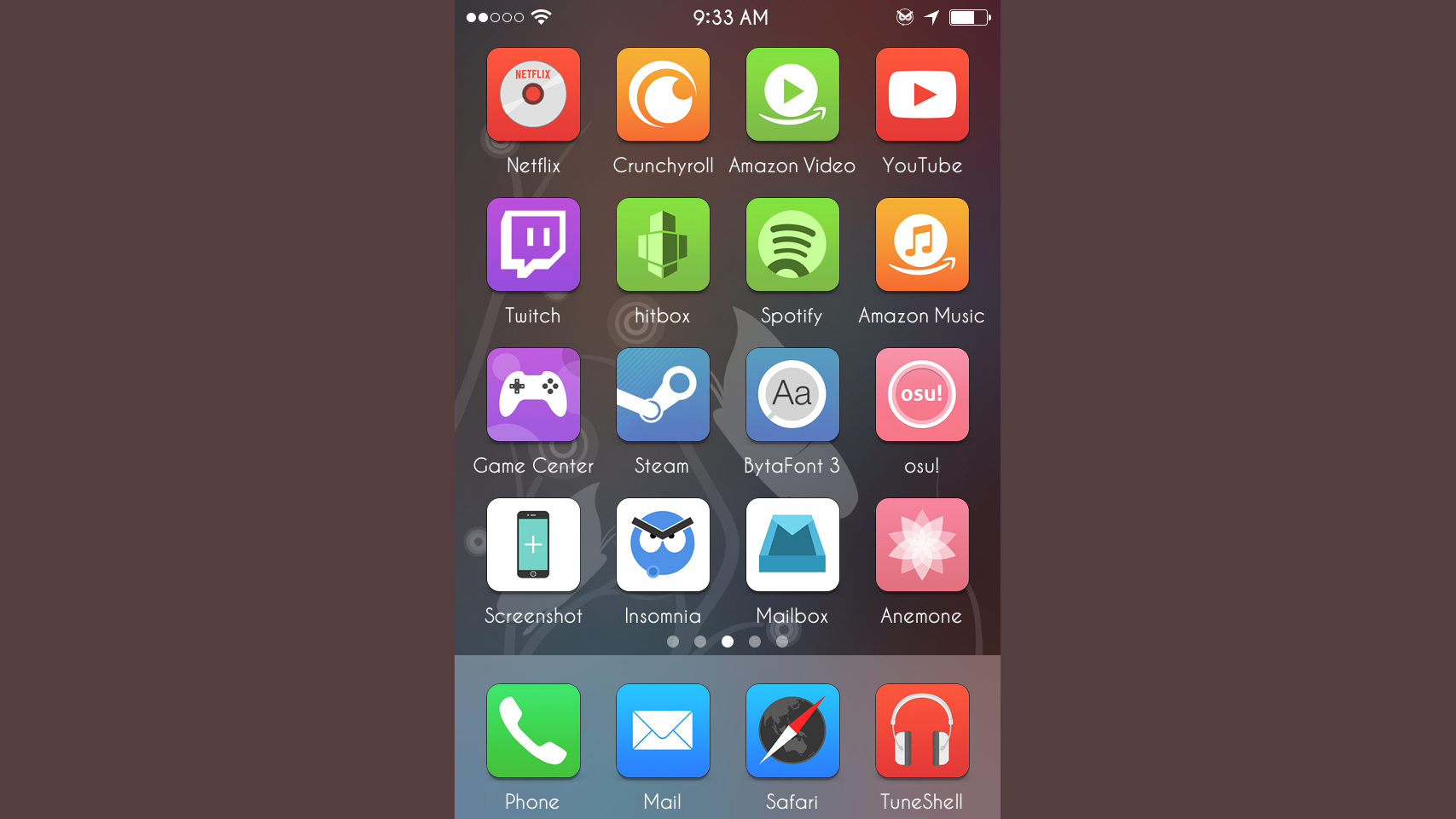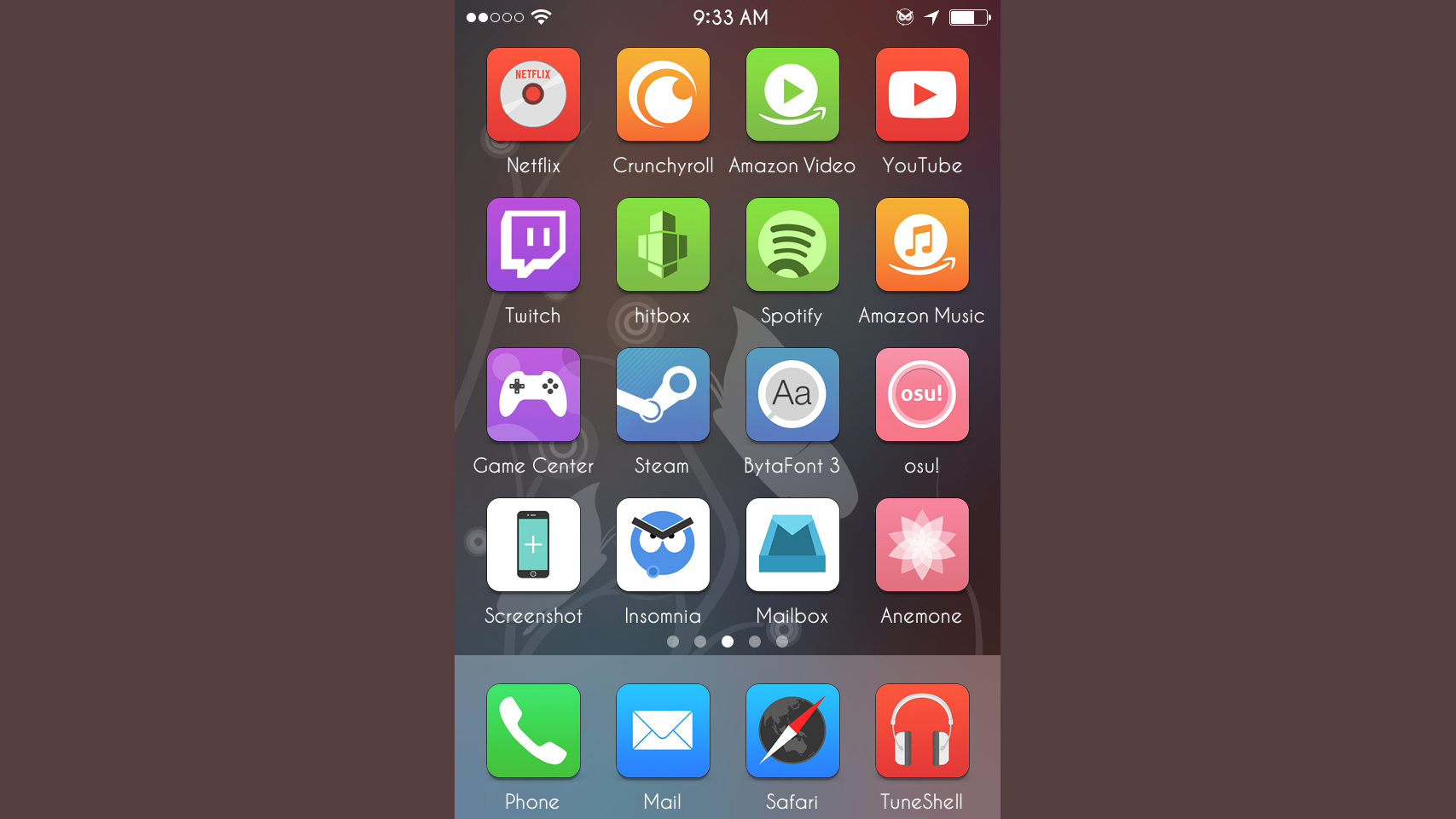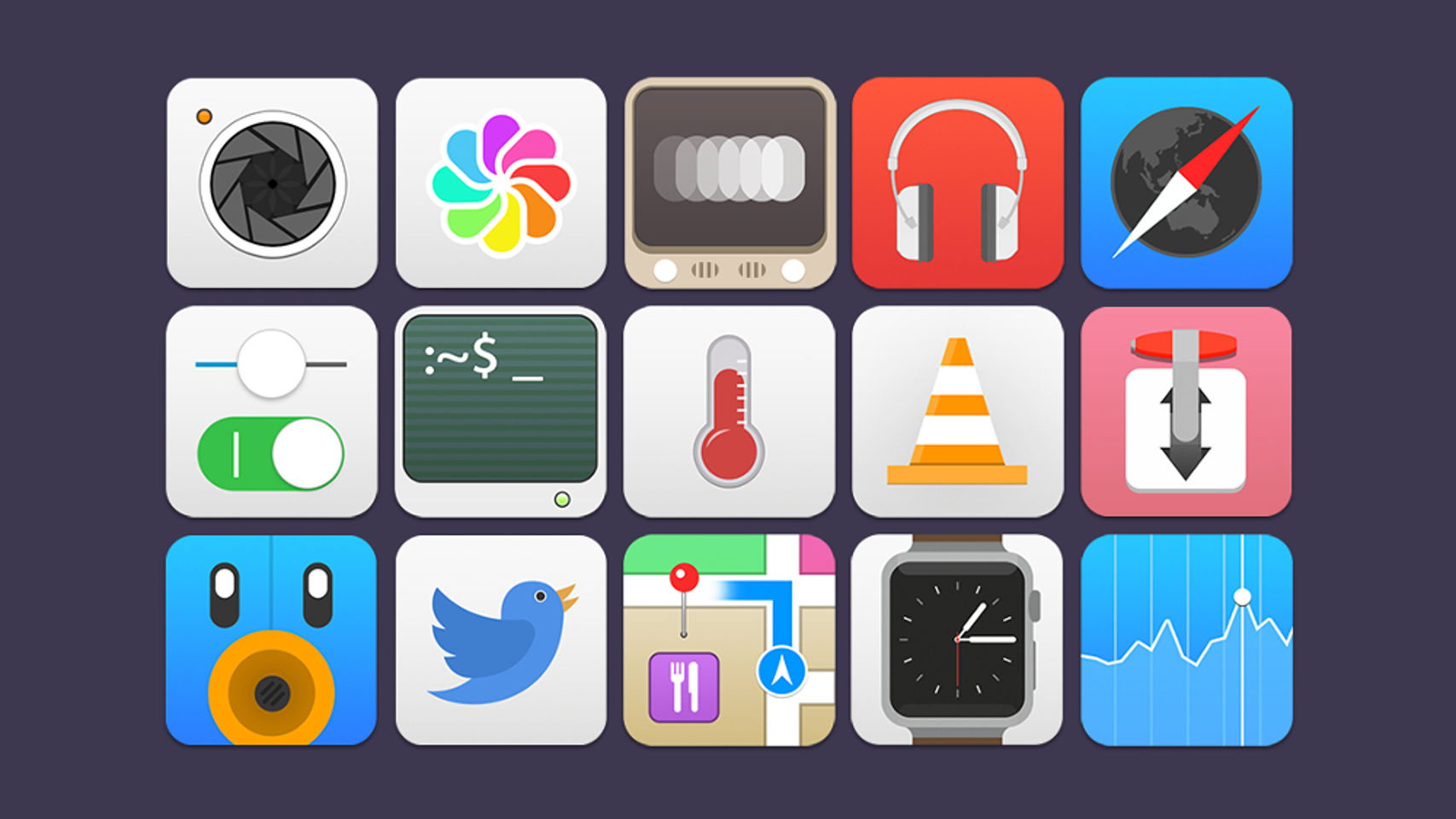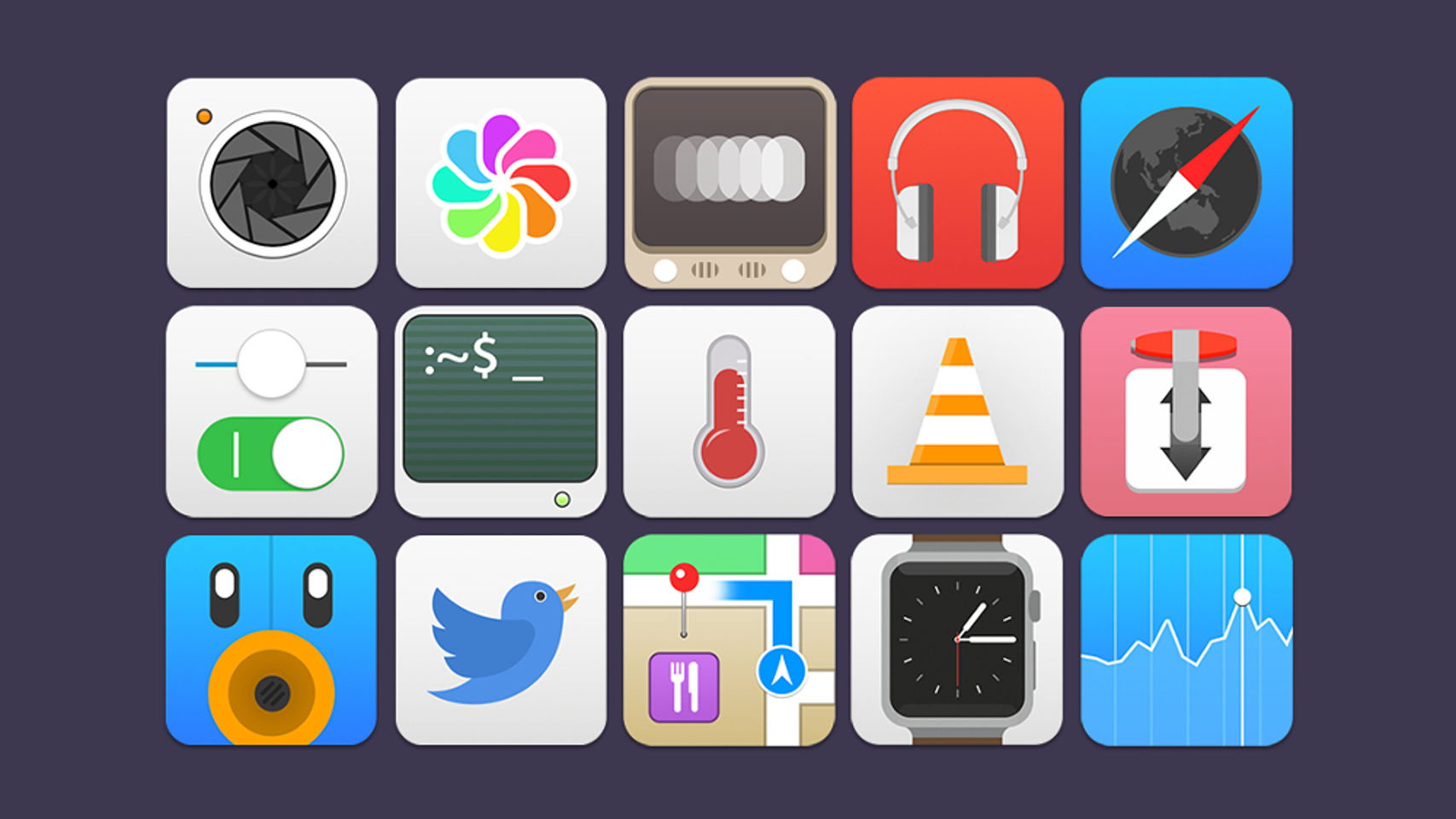 Device and iOS Version Support
As of now, Luna supports all iPhones and iPods (including iPhone 6/6+ running iOS 7, 8, and 9.
Recommended Tweaks to use with Luna
Luna can be used on its own but for the full experience I recommend using IconOmatic with the included Luna IconOmatic theme to apply the shadows and folder icon background. BytaFont2 (or BytaFont3 for iOS 9) is a tweak used to change your system font, I recommend using the 'Ubuntu Light' font which is being used in the screenshots above.
Fonts Used in Luna
The 'Ubuntu Light' font goes very well with Luna and is the font I use in testing and in some of my screenshots. The 'Ubuntu' fonts are available as system fonts which can be installed through Cydia applied using BytaFont2.
Troubleshooting
Activator not themed:
Use iFile or SSH to remove the SBIconClass Line inside the Info.plist file located at /Applications/Activator.App
No Dock:
If you are using "Dock Shift" please toggle it on and off each time you respring to re-apply the dock
Folders not themed:
If you are using Winterboard you need to use one of the Included Iconomatic themes with Iconomatic to apply the folder backgrounds. Also you must not have "reduce transparency" setting enabled in accessibility options.
Luna Wallpapers